Although not often thought about, the casino software that an online casino uses is of prime importance to your enjoyment. It is a common misunderstanding that each online casino creates and maintains their own casino software and possible in the early days of online casinos that may have been the case but in the modern world the investment required in time and money to keep abreast of technology in the field means that it is left to specialised companies who then in turn either sell or lease their products to the online casino operators. Some online casinos, especially the smaller ones still try to develop their own software but this is more likely to fail and unfortunately is also more likely to be less well tested and controlled meaning that your security and even fair play may be compromised, you may also find that the graphics are substandard and explanation of the games leaves something to be desired. For this reason we would always recommend checking whether your chosen online casino is using reputable casino software. If you use any of the online casinos that we list in our recommendations you need have no concern as we have already checked for you. There are still a number of specialised casino gambling software companies around and the top online casinos will use either one of them exclusively or may indeed use a combination of them for various parts of their site; for example they might use one software company for their slots offering but a totally different company for their games software. Our list of casino software providers is not complete but we shall cover the main players in this review.
NetEnt Casino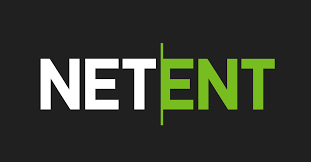 NetEnt or Net Entertainment to give then the correct name is a casino software supplier to some the biggest names in the online casino industry and has been in existence for 20 years having been founded in 1996. Today there are over 100 online casino operators using some of the 200 plus casino games in the NetEnt offering which have been developed by 700 plus employees working across Europe including the headquarters in Sweden plus Malta, Ukraine, Gibraltar and Poland as well as the recent addition of the USA. Netent is a listed company appearing the Stockholm Nasdaq exchange. There are of course many online casino software suppliers but what differentiates NetEnt from the rest is the quality of graphics and the sheer fun of the casino games they create such as the irrepressible Gonzo's Quest which remains a firm favourite with many players. If massive jackpots is your thing then NetEnt has a few including Mega Fortune™ which features in the Guinness Book of Records for the largest ever jackpot payout of €17.86 million. If you like famous names in your casino slots NetEnt has agreements with the likes of South Park Digital Studios™, 20th Century Fox™ and Universal™ and of course there is always the live casino option. NetEnt is a large and growing player in the Digital Entertainment market.
Microgaming Casino


Microgaming is one of the largest online casino software providers and indeed claims to be the industry leader and prides itself on their ability to react quickly to industry changes. Microgaming casino has their headquarters on the Isle of Man and remains privately owned investing large amounts in research and development which they claim enables them to release an average of four new games per month which is pretty good going and we are sure is part of the reason why so many of the top online casinos have deals with Microgaming. Microgaming can be found powering as many as 40 poker rooms with players from all over the world playing at a large number of rooms and tables and with an impressive range of tournaments. On the casino software front as many as 120 online casinos use Microgaming casino software which enables Microgaming casino to offer an impressive array of up to 25 progressive jackpots. Microgaming also offers a bingo network and live dealer games. Microgaming takes your security very seriously and was a co founder of the online gaming regulation organisation e-COGRA.
Playtech Casino

Playtech casino was a later entry into the online casino software market only getting underway in 1999 and although in the early days problems existed with poor graphics a major renovation in 2002 put them up with the best where they remain today. Playtech casino offers a complete range of software including iPoker which is reportedly the world's largest online poker network, live gaming, for which Playtech casino would like to claim a first, bingo and mobile phone gaming. In the casino games sector Playtech casino offers all the traditional table and card games with both single player and multi player options with an array of slots including the "Marvel" comic book heroes, scratch cards and other fixed odds games. Playtech also claim a first in the multiple deposit bonus whereby a bonus can be paid on several deposits instead of just on the players first deposit.
Cryptologic Casino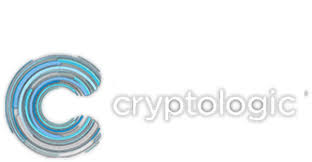 Cryptologic casino is an Irish based casino software developer formed in 1995 and traded on the UK stock exchange; they have become one of the leaders in the industry supplying software to such major players as 888 and Party Gaming and Bet365 as well as our own Irish market leader Paddy Power all of which we are delighted to be able to recommend. Cryptologic casino provides software tends to specialise more in the field of slots where they have such famous brands as Batman, Hulk and Iron Man to name but three but also a full range of multi player game such as three card poker, blackjack and punto banco. All casino software is certified to Government regulations in Malta and Alderney which are two of the major locations for online casino providers and are members of the RGA ( Remote Gambling Association).
Chartwell Casino (Amaya)


Chartwell casino is one of the lesser known names in the casino software industry but that does not make them any less of a player. Chartwell casino was established in 1998 and has employees in Malta, Singapore, London, England and their home city of Calgary and are listed on the stock exchange in Toronto. The Chartwell casino product range contains Internet-based casino games including slot games, table games and fixed odds games, linked progressive jackpots, live gaming, mini games, and networked multiplayer blackjack and baccarat. Chartwell casino claim to have more than 8 million players across the world and have games available in flash as well as download format offering no less than 24 different languages for game play and support as well as multi currency options. Chartwell focuses on business to business dealings and unlike some others have never had an interest in operating a casino themselves; they are also members of e-COGRA and the Remote Gambling Association. Possibly the largest user of Chartwell casino software is Bwin and that in itself speaks for the quality of the product as we believe the graphics of Bwin are near or at the top of the pile.