Cryptologic Casino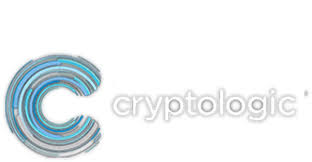 There are not that many big players in the online casino software business but Cryptologic casino is definitely in the top three. Cryptologic casino started life back in 1995 when two brothers working from their parents house developed a secure online financial transaction system, but unfortunately had not found an application for it until they came across the online casino world. Today the company although Dublin based is listed on the stock exchanges of London, Toronto and Nasdaq of the United States; the licensing process to users is handled through a subsidiary company under the name of Wagerlogic. The casino gambling software products are certified in the Isle of Man since 2002 and also by the Alderney Gaming Commission since 2004.
The very first licensee was in 1996 and that was InterCasino but since then the company has added many more names to the list of users of their software for both online casinos and poker, amongst them being the well known UK bookmaker William Hill. The signing of William Hill in 1999 was a significant step as this was the first recognised high street bookmaker to start an online casino. Cryptologic casino also has a full suite of software for online bingo and since 2002 operates both a Java instant casino or a download casino version. As is usual you may find the speed and the graphics better on the download version and there is also generally a better choice of games. This same year saw the introduction of multiple languages and multiple currencies including multi language help desks, and in 2005 Cryptologic casino launched games with the characters of the Marvel comics such as The Hulk and X Men. 2007 saw the start of the Asian adventure with the signing of an MoU (Memorandum of Understanding) with Brilliance Technology Co and 568 Network Inc. The same year Cryptologic casino signed a very important agreement with the Dutch Government monopoly operator Holland Casino for their Internet casino operations. The company has grown from those very early days into a company with market capitalisation of over $400 million providing software for well over 250 casino games and operating all over the world. The global customer service centre in Cyprus has won awards and Cryptologic casino now has an office in Singapore to take care of the Asian customers.
Amongst their peers Cryptologic casino is highly respected and has won the Best Casino Software Award from Gambling Online Magazine no less than four times. Other users of the software although we believe not exclusively include our own Paddy Power, the well respected 888.com and one of our favourite online casinos Party Casino.
Cryptologic casino powered online casino try to replicate an actual casino from the first experience and to this end the game lobby which will be one of your first ports of call is laid out simply so that you can easily find your way from one game to the next. We found that the cards and chips are extremely easy to read and the use of colour enriches the gaming experience. The range of games available from Cryptologic powered online casinos is already large and they aim to launch around 20 new games each year. Because several online casinos are using the same software it is possible for Jackpots to quickly mount up and reach very large amounts; in fact Cryptologic still lay claim to the largest ever online jackpot to be paid out on their patented "Millionaires Club" which amounted to $8 million. Other progressive jackpots include the Marvel "Rapid Fire" and "Movie Mayhem" but there is no shortage of jackpot games available. Other games include all the more usual roulette, blackjack, baccarat and the opportunity to play at a single table or in a multi player environment where you can choose your own player name and even appearance if you so wish.
Not in the casino package but used by several online casinos is the poker software that enables players from across the world to compete with each other at a variety of table sizes and stakes, in fact back in 2007 World Poker Tour Enterprises joined the Cryptologic casino users.
Cryptologic is one of the major players in the casino software market and if you select an online casino that uses this software you can be sure of an entertaining experience as well as the knowledge that you are playing in a well regulated and fair casino. Being a listed company Cryptologic casino has to fulfil many requirements which only make it better for the player.